On-Demand Webinar




Building a World-Leading 'Ecosystem' Event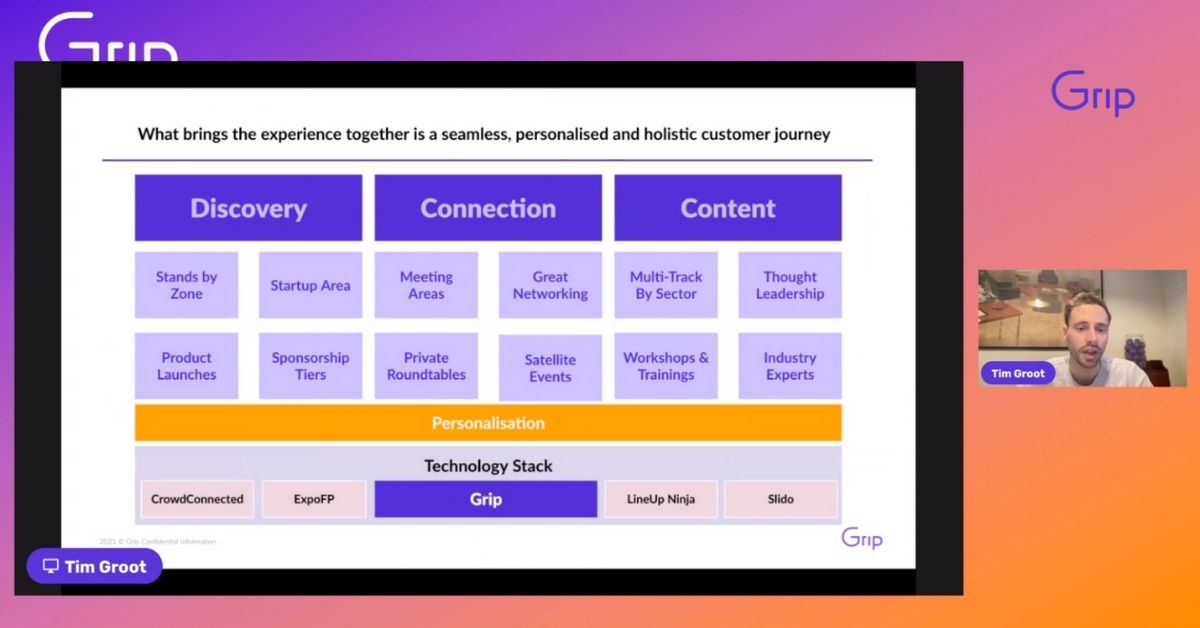 What do Money20/20, Bett, and ShopTalk all have in common? They are all world-leading events, attracting their entire industry 'ecosystem' of suppliers and buyers.
Watch Grip's Founder and CEO, Tim Groot, as he uncovers what makes an 'ecosystem' event, sharing exclusive insights from the biggest events in banking, education and retail industries.
We will cover:

Understand the building blocks of an ecosystem event
Discover how to drive more revenue and attract VIPs and thought leaders
Take away actionable do's and don'ts to improve your communication and approach to building your own ecosystem event

Tim Groot - CEO & Founder, Grip