Customer-only Webinar




Equip | Grip's quarterly customer webinar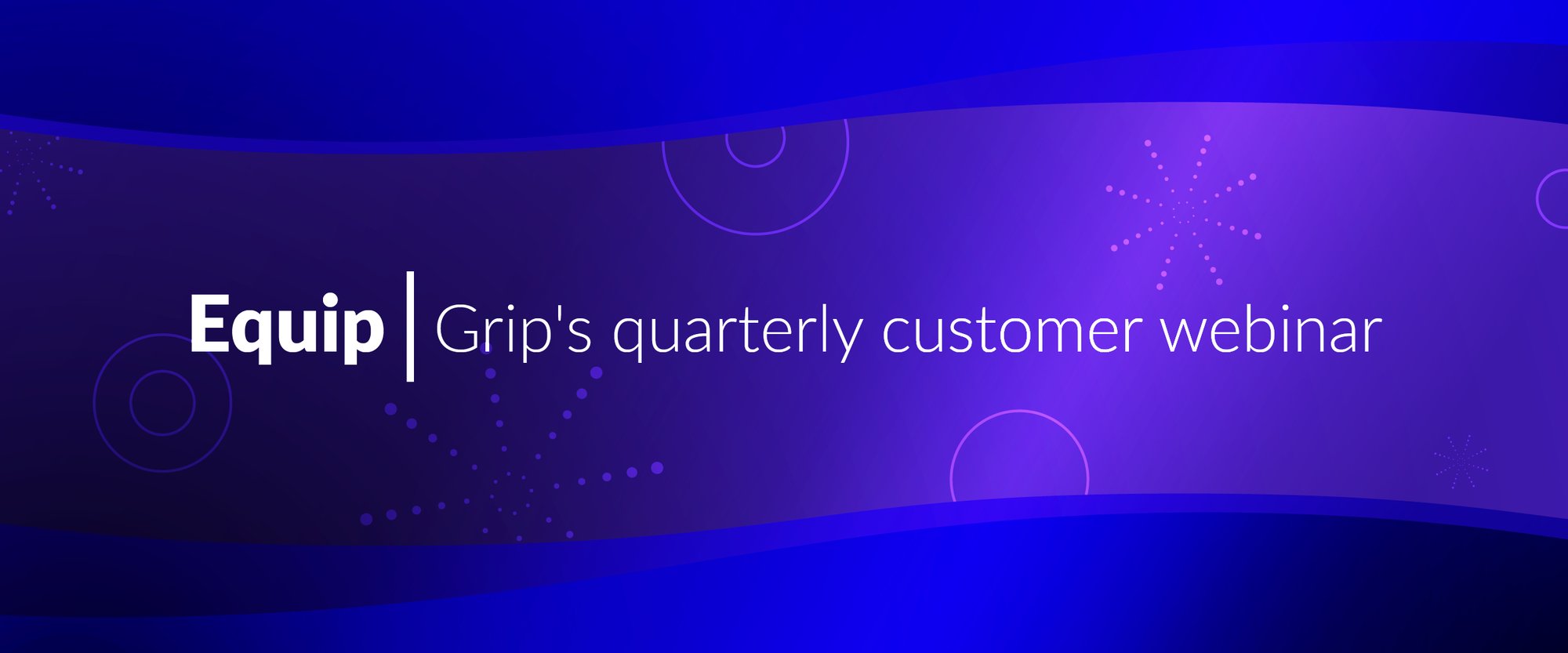 We are thrilled to extend a personal invitation to you for our exclusive customer-only webinar. In this on-demand webinar you'll hear from Rebecca Sausner, CEO at Yotta Events, who talks to our CEO, Tim Groot, about the latest event trends.
You'll also get to learn more about our exciting new service launch, Grip Concierge. Plus, we'll give you a quick recap of the main features released in the first half of 2023 and a glimpse into the future of the Grip product with our new VP of Product, Lizzy Evans.
Watch now by filling out the form. Feel free to share this page with your team so they can watch as well.
Agenda
The biggest product developments over the last 6 months
Service launch: Grip Concierge
Tim Groot & Rebecca Sausner fireside chat
Coming soon: What's next on the Grip product road map

Rebecca Sausner - CEO, Yotta Events

Lizzy Evans - VP of Product, Grip

Abi Cannons - Senior Product Marketing Manager, Grip

Tim Groot - CEO & Founder, Grip