On-Demand Webinar




3,2,1 Lift Off! Give your in-person event a boost with matchmaking and networking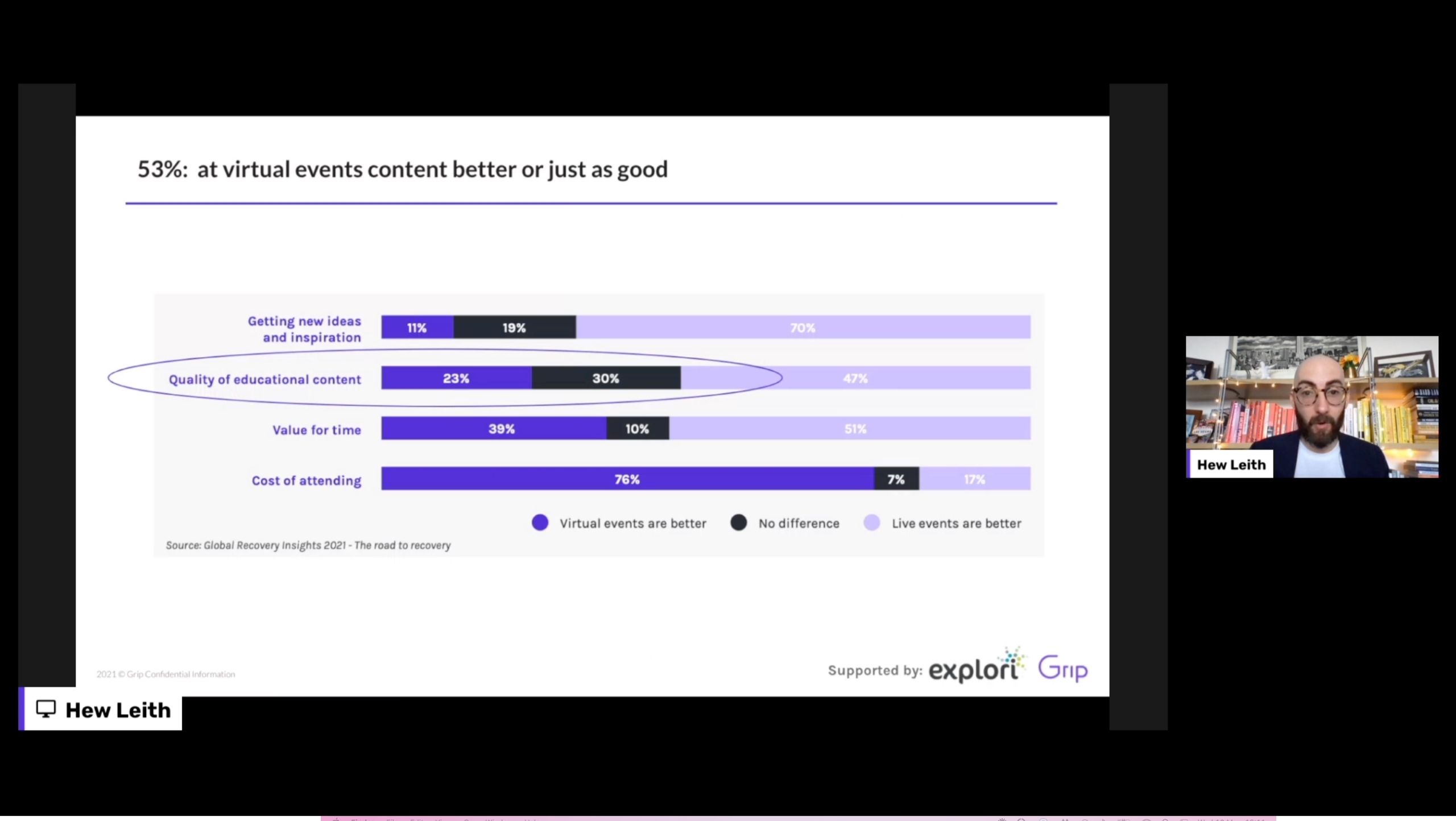 For a long time, it seemed like in-person events were destined to be stuck on the launchpad. But now, with the pandemic easing, we're seeing more in-person events being scheduled and attendance levels going through the stratosphere!

Watch Hew Leith, VP of marketing at Grip, as he charts an interstellar journey to a planet where every event organiser uses matchmaking and networking at their events.
We will cover:

The benefits of facilitating meetings at your in-person event for attendees, sponsors and exhibitors
How in-person events can be much more than just a string of speaker sessions
What's needed to implement an effective meeting strategy at your in-person event
Real-life examples of how brands like Clarion Events and Reed Exhibitions are leveraging a smart 'meeting strategy' at their in-person events

Hew Leith - VP of Marketing, Grip