Exclusive Webinar




Why event organizers are deploying pre-scheduled meetings in 2023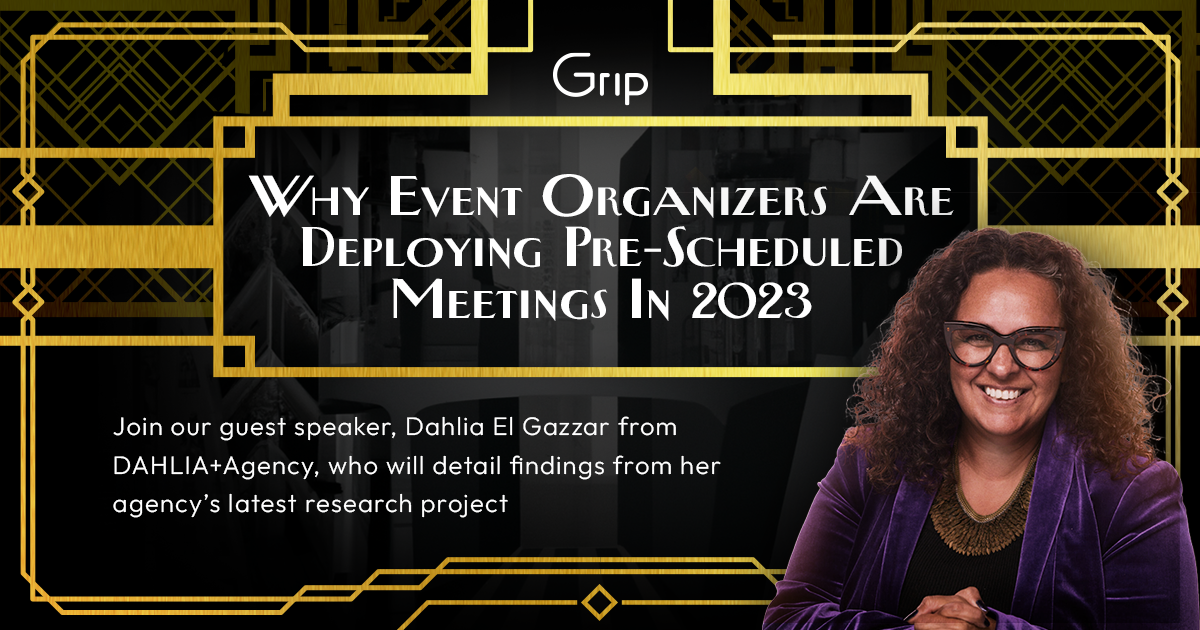 According to Dale Carnegie: "People buy from people they like."
Event organizers are keenly aware of this, which is why the smartest ones, like RX, Clarion and PCMA are increasingly offering 'pre-scheduled meetings' for their participants. This helps those attending get more value from the event but also boosts organizers' revenue, ROI and NPS.
Join our guest speaker, Dahlia El Gazzar from DAHLIA+Agency, who will detail findings from her agency's latest research project: The B2B Relationships Report. It features interviews with industry heavyweights and new survey data to explain the current hot trends for pre-scheduled meetings.
The webinar will cover:
Why pre-scheduled meetings are taking off now
The benefits of pre-scheduled meetings
How much additional revenue organizers should expect by adding pre-scheduled meetings to their events
Which events are doing pre-scheduled meetings well
Why pre-scheduled meetings don't always mean you need a 'hosted buyer' event format
Hew Leith, VP of Marketing at Grip, will be on hand to ask Dahlia all the tough questions about pre-scheduled meetings and how they're benefiting event organizers globally.

Dahlia El Gazzar - Founder, DAHLIA+Agency

Hew Leith - VP of Marketing, Grip