Download the B2B Relationships Report


Discover why event organizers are deploying pre-scheduled meetings in 2023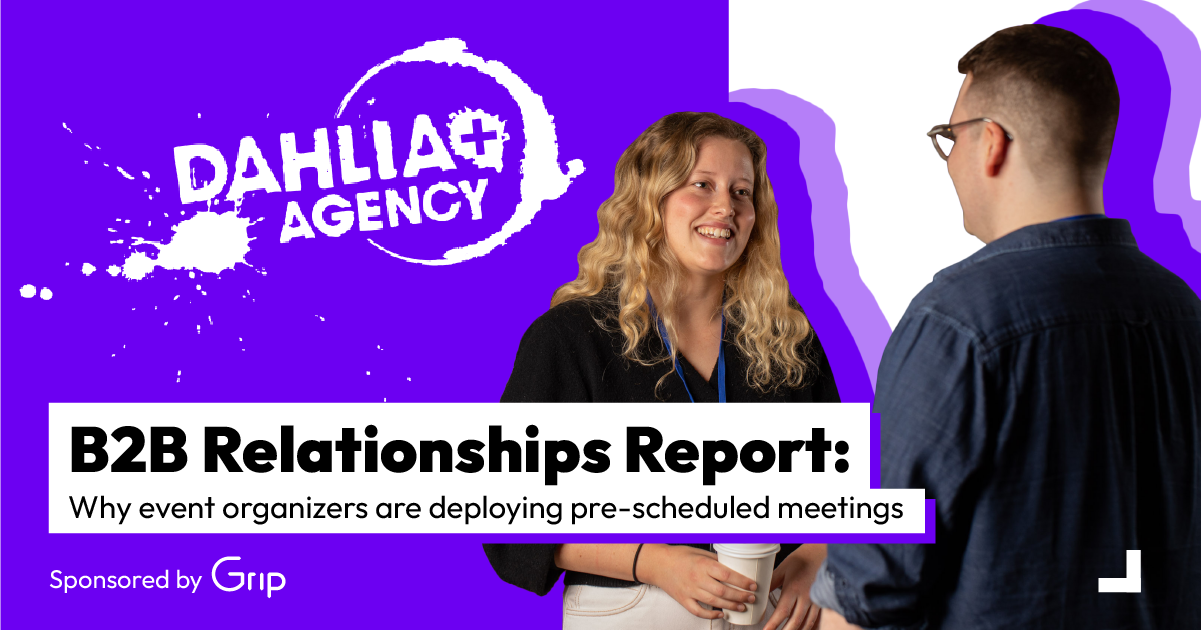 67% of event organizers are planning pre-scheduled meetings in the next 12 months.
Find out why in the latest report from DAHLIA+Agency. The B2B Relationships Report, sponsored by Grip, investigates why pre-scheduled meeting events, like hosted buyer, are having a renaissance.
Download the report today, details include:
87% of event organizers believe pre-scheduled meetings at events are an important industry trend in 2023
72% of organizers revealed they would generate more revenue if they offered pre-scheduled meetings or expanded their existing meetings offerings
Some organizers could generate over $900,000 in additional revenue by offering pre-scheduled meetings at their events
Don't miss out on the relationship building renaissance. Download the B2B Relationship Report now and transform your events with pre-scheduled meetings.